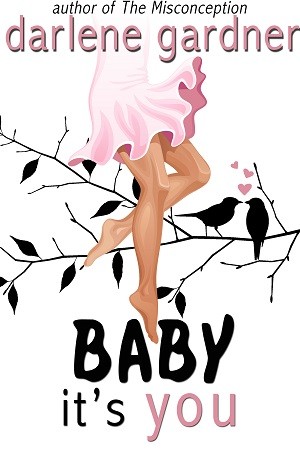 Since my work in progress is a romantic comedy, I'm drawing inspiration from some of the exchanges between characters in past books. I'll share some of them in this space. Here's a snippet from Baby, It's You, a short and (mostly) sweet romcom on sale for just 99 cents at most sites that sell eBooks.
"What's the verdict on my kiss?" His lips curved, supremely confident of her answer.
"It wasn't bad," she said breezily, "but you're still not my type."
His head jerked up, convinced he hadn't heard her correctly. He examined her brown eyes, but he couldn't read a thing in them.
"What?"
"I said you're still not my type." She didn't sound anywhere near as breathless as he felt. "I'm glad we got that kiss out of the way, because that proved it."
"Are you saying you didn't like the kiss?" he asked, even though that didn't compute. It was like putting more RAM into a computer and watching its speed decrease. He couldn't remember the last woman who had responded to him so thoroughly. Or the last woman who had affected him so deeply without half trying. "You weren't shaken?"
"Not shaken. Not stirred."
"Not shaken? Not stirred? Not bad?" he repeated, his ego thoroughly deflated. He couldn't stop himself from adding, "I thought it was a little better than not bad."
"It was agreeable, but you're no James Bond," she said cheekily. She tossed her head, and her short hair danced around her smiling face. "Like I said, it proved what I was saying before. You're not my type."