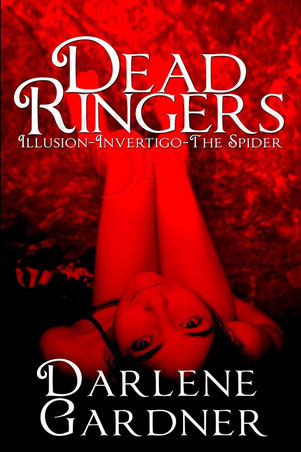 I was recently a guest blogger on NYT and USA best-selling author Lisa Mondello's blog, writing about the inspiration behind my Dead Ringers serial. I thought it would be fun to repost the blog here.
I was once cursed by a psychic. A really cranky psychic. She flung negative energy my way, wishing me enduring unhappiness.
My offense? I agreed to give a co-worker my opinion about whether she was legit before he agreed to write a feature story about her. At the time, we both worked for a daily newspaper in South Carolina.
I walked into the psychic's dark, incense-filled room at one of the happiest times of my life. I was in love, living in beautiful Charleston and had just notched a playoff win for an adult-league tennis team. I was even still sweating lightly and dressed in my tennis clothes.
The psychic told me I was deeply troubled. She said the only way things would turn around was if she lit candles for me. And, oh yeah. The candle lighting would cost another $100.
I didn't pay to have flames burn away my troubles, and my co-worker didn't write the story. When she found out why I had entered her psychic lair, she became livid and put a curse on me.
I didn't shake in my tennis shoes. I didn't beg her to reconsider. I didn't even lose any sleep.
Because the curse thrilled me, probably because authors are wired different than other people. Everything, and I mean absolutely everything, is fodder for a book.
I wasn't even writing fiction full time yet, but I knew that some day I'd write a book where I'd call upon that experience. And now I have. Psychics play prominently in Dead Ringers, my paranormal mystery serial. One psychic even gives readings.
A slew of other mysterious things are going on in Dead Ringers, not the least of which is body switching. But the memory of the psychic who issued that long-ago curse is what spurred me to write the book. Speaking of the curse, you're probably wondering if it worked.
Uh, no. Not unless curses kick in after more than twenty years of a happy life.
If you want to help me keep fighting the curse, download a copy of the first Dead Ringers boxed set. Dead Ringers: Volumes 1-3 is FREE wherever eBooks are sold.
I can't imagine the psychic would want you to read it.