New Release! Boxed Set of Romcoms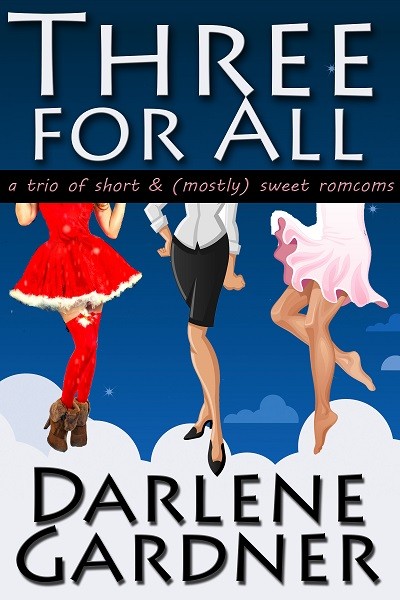 Now you can get all  three of my short and (mostly) sweet romantic comedies in a single boxed set for $2.99. Three For All is for readers who enjoy light, romantic reads with a bedroom door that is (mostly) closed.

All three of the heroines are dealing with a maddening man. In Baby It's You, Annie Kubek can't get it through Michael Reeve's stubborn head that their matchmaking mothers are a problem. Michelle Germaine in Clash of Hearts is at odds with single dad Chase Fletcher, who's as infuriating as he is sexy. And in Her Very Merry Mistake, Lenora Patterson can't convince Nikos Calloway that he isn't actually the love of her life.