First Dead Ringers Boxed Set is still FREE!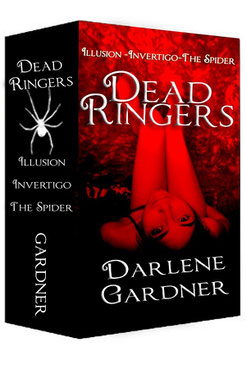 The first boxed set of my Dead Ringers serial is still FREE across all eBook platforms. Although the serial contains nine volumes in all, the initial boxed set reads like the first book in a trilogy. Volumes 1-3 are even the length of a typical novel.
Dead Ringers is full of mystery, danger, romance... and body switching! So what are you waiting for? Head over to your favorite eBook retailer and pick up your FREE copy. Have I mentioned the boxed set is FREE? Totally FREE. No cost. At all.
Retail Links