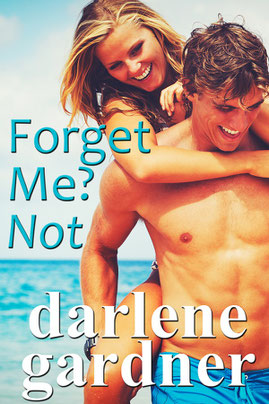 Talk about beach reads. Get a load of the cover of Forget Me? Not. The ocean is even in the background, although that's probably not where the eyes go first.
It's about Mr. Good Time Guy, otherwise known as Zach Castelli, He insists he's the perfect man to cheer up Amanda Baldwin after overhearing her get dumped by her fiancé. Zach's not about commitment or serious relationships or staying in one place for long.
But as their relationship nears its inevitable end, the question isn't whether Zach can make Amanda forget about her fiancé. It's whether she'll ever forget Zach.
What better way to celebrate summer than to pick up a copy? At just 161 pages, it's a quick read. And have I mentioned it's free?
Get Forget Me? Not today at:
 Kindle * iBooks * Nook * Kobo * Google * Smashwords