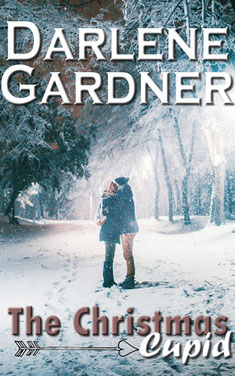 An original publication, Nov. 2019
My mom absolutely adores Christmas, Valentine's Day and anything to do with love. Because I love her, I combined the three elements into my new book The Christmas Cupid. I think it'll make a perfect Christmas gift for your mom, too. And for anybody else in your life who loves love. Here's the teaser:
Crystal Bell is very much afraid that all she wants for Christmas is Max Angell.
Since Crystal saw him dashing into traffic to save a child who'd spotted Santa on the other side of the street,  Max has been her Christmas hero. But Crystal has a perfectly fine life, which includes a solid career and a dependable if unexciting long-distance boyfriend.
So Crystal plays Cupid and sets up Max with one of her friends. And then with another. All the while trying to stop Max from climbing to the top of her own Christmas wish list. But what if, during the most wonderful time of the year, perfectly fine isn't good enough?