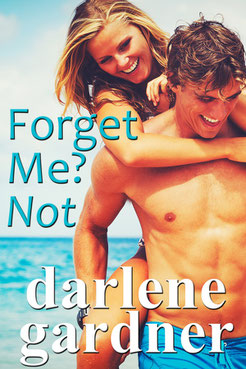 I'm excited to announce that an updated version of one of my favorite stories is available as an eBook. Forget Me? Not, originally published more than fifteen years ago, features the irrepressible Zach Castelli.
Zach is the original good-time guy. He's not about commitment. Or serious relationships. Or even sticking in one place for more than a few months at a time. So when he overhears Amanda Baldwin getting dumped by her fiancé, he bulldozes his way into her life with the contention that he's the perfect man to cheer her up. But as their relationship reaches an inevitable end, the question isn't whether Zach can make Amanda forget about her fiancé. It's whether she'll ever forget Zach.
The book's a favorite, because the hero is loosely based on my husband. It brings to mind all the good times we've shared.
I hope you'll pick up a copy and join in the fun. The best part: It's only 99 cents!